Pre-Cana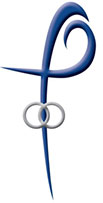 Pre-Cana classes consist of an all-day experience or two afternoon/evening sessions. Couples participate in a series of presentations and activities facilitated by a team of married couples and a priest. Topics include sacramental commitment, finances, spirituality, sexuality, family planning, and common obstacles.
Pre-Cana class schedule:
Sunday, July 10, 2022
8:30 a.m. - 6 p.m.
St. Mark Catholic Center, Erie
Click here to register
Saturday, Oct. 8 & Sunday, Oct. 9, 2022
12 p.m. - 4 p.m. both days
Parish Masses available at 6:30 p.m. on Saturday
9 a.m. - 11:30 a.m. on Sunday
Church of the Good Shepherd, West Middlesex
RSVP: 724-813-4848
Sunday, Sept. 18, 2022
8 a.m. - 5 p.m. (includes Mass)
Our Lady of Mercy, Harborcreek
RSVP: 814-899-5342
Sunday, Nov., 6, 2022
8 a.m. - 4:30 p.m. (includes Mass)
St. George, Erie
RSVP: 814-864-0622
Friday, Feb. 10 & Saturday, Feb. 11, 2023
5 p.m. - 9 p.m.; 9 a.m. - 1 p.m. (no Mass)
Our Lady of Peace
PreCana address: 2401 West 38th St., Erie
RSVP:
olp.org
Sunday, April 16, 2023
8:30 a.m. - 5:30 p.m. (no Mass)
St. Titus
PreCana address: at St. Walburga School, 120 Brook St., Titusville
RSVP: 814-827-4636
Sunday, April 16, 2023
9 a.m. - 5 p.m. (includes Mass)
St. James Place
PreCana address: 2622 Buffalo Road, Erie
RSVP: 814-899-6178
Sunday, April 23, 2023
8:30 a.m. - 4 p.m. (includes Mass)
Holy Trinity
PreCana address: 52 Parish St., Ramey
RSVP: 814-378-7193 or 814-378-7552
Sunday, Sept. 10, 2023
8 a.m. - 5 p.m. (includes Mass)
Our Lady of Mercy
PreCana address: 837 Bartlett Road, Harborcreek
RSVP: 814-899-5342
Saturday, Oct. 14 & Sunday, Oct. 15, 2023
12 p.m. - 4 p.m. (no Mass)
Church of the Good Shepherd
PreCana address: 3613 Sharon Road, West Middlesex
RSVP: 724-813-4848
---
Kate Wilson, Director
Family Life Office
429 E. Grandview Blvd.
P.O. Box 10397
Erie, PA 16514-0397
Phone (814) 824-1261 • 800-374-3723
Fax (814) 824-1264