45TH ANNUAL PRO-LIFE BREAKFAST HELD AT ERIE'S BAYFRONT CONVENTION CENTER
By Melanie Sisinni
01/17/2023
The cold temperature and January snowfall didn't stop hundreds of people from attending the 45th Annual Pro-Life Breakfast on Saturday, Jan. 14. The yearly event was hosted by People for Life at Erie's Bayfront Convention Center. While the engagement is always crowded, tickets for the 2023 gathering sold out well in advance. Over 600 people were in attendance, almost doubling the crowd size from 2022, which was affected by the pandemic.
Breakfast began after a blessing from Rev. Joe Kujawa, associate pastor of the First Assembly of God, Meadville. The special guest speaker was Patricia Sandoval, the author of Transfigured, an autobiography about the difficulties she faced as a homeless drug addict. During this time in her life, she had three abortions and took a job at a Planned Parenthood abortion facility. Since then, she completely changed her life, came to understand why abortion is wrong and is now a renowned speaker in the Christian community.
Sandoval reflected on her lowest point saying, "I remember one day I looked in the mirror after three years of just being tired of life, and I looked at myself and I asked myself, 'What happened to you? What happened to that young girl that had dreams and goals, that wanted to travel the world, that was popular in school?... I had no hope for my life.'"
Sandoval recalled memories of Sunday catechism class, writing letters to God and praying as a child. She said she remembered that she wasn't alone.
"I started to feel the presence of God the Father. I felt his mercy and compassion look down upon me, and I looked up at the heavens after so many years of ignoring him and forgetting about him."
Sandoval recounted crying on the street, talking to God and repenting for her sins.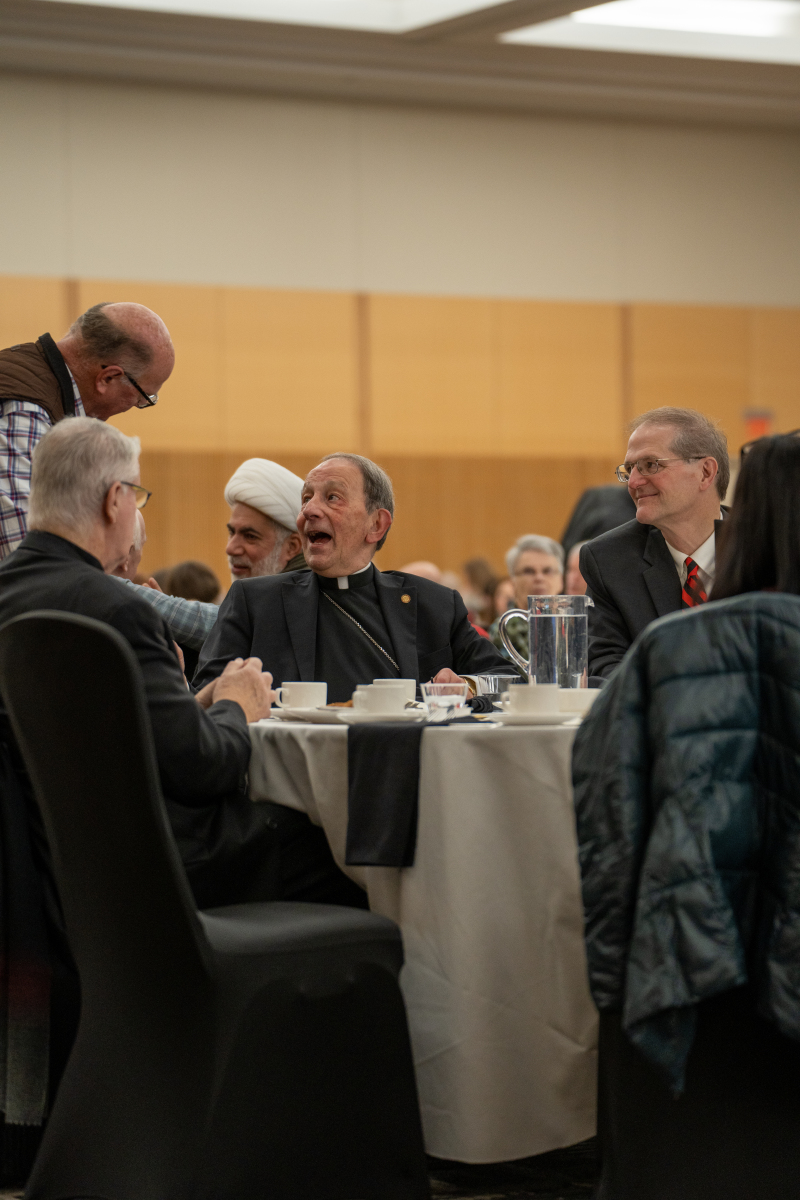 "Not even a minute passed and a young waitress from the restaurant on the corner ran out in her uniform and when she came up to me, she held me in her arms with love and compassion and said, 'Jesus loves you… he forgives you," said Sandoval. "I knew in that moment that it was Jesus himself that used her legs to come out of that restraint, that used her arms to embrace me, that used her gaze to look into my eyes, and that used her words to tell me that he loved me and he forgave me, because Jesus is the key of divine mercy."
The waitress took Sandoval back to her parents, who forgave her, and she started to rebuild her life. She said the hardest part of her path to forgiveness was forgiving herself after her abortions.
"What healed me that weekend was the mercy of my own children. That they had pity on me, that they had forgiven me. I made a promise to God, to the Blessed Mother and to my children that I would do everything I could to defend life."
Sandoval closed her speech by encouraging those in the audience to repent for anything they feel guilty about, and to treat every day as an opportunity to start over with the healing strength of God's love.
"God doesn't focus on the sin," she said. "He focuses on the little soul that keeps on trying."
The Most Rev. Lawrence Persico, bishop of Erie, was among those who spoke at the breakfast.
Noting the challenges going forward for young people in particular, he said, "We must be vigilant not only with what is taught about abortion but also what is taught to our children in the schools and their concept of what they are told are their rights."
Another message that was made to clear to him during the morning was that there is still a great deal of work to be done.

"If there is anything we have to keep in mind after the presentation," he said, "It's the fact that the pro-life cause must continue."
— —
To learn more about People for Life and other events hosted by the organization, visit: https://www.peopleforlife.org/
-