BISHOP PERSICO, COLLEAGUES, PARTICIPATE IN SILENT MARCH
Anne-Marie Welsh
06/09/2020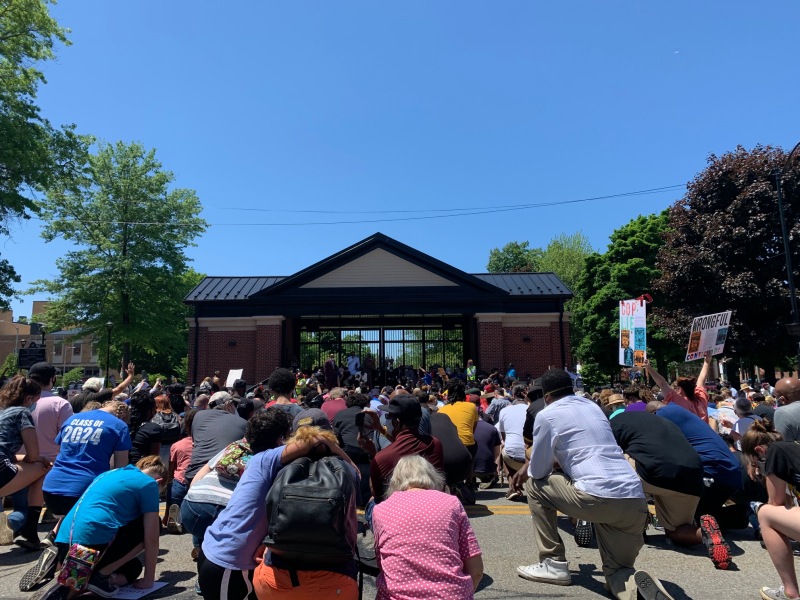 ERIE — After more than a week of protests over the death of George Floyd — not all of it peaceful — Bishop Dwane Brock of Erie's Victory Christian Center invited clergy and political leaders to participate in a silent march through the center of downtown Erie, Pa.
Among the estimated 2,500 marchers was the Most Rev. Lawrence T. Persico, bishop of Erie.
"They were hoping for about 1,000 people," the bishop said after the event. "But as we were waiting to get started, the chief of police came and said we had to move further down the street in order to create enough space for all the people who were showing up."
Bishop Persico was among those invited to give brief remarks once participants arrived at their destination: Perry Square, opposite Erie's police station.
"It's going to take more than just marching," the bishop said, drawing enthusiastic applause. "It's going to take all of us: clergy, government and you, to bring peace and justice for all."
Also offering comments were Erie Mayor Joe Schember and Erie County Executive Kathy Dahlkemper, as well as several ministers and bishops of different denominations.
"It was a representation of the people, government and church, coming together, united in support of this movement," Bishop Persico said.
Before disbursing, everyone was asked to kneel.
"We took a knee for two minutes of silence," said the bishop.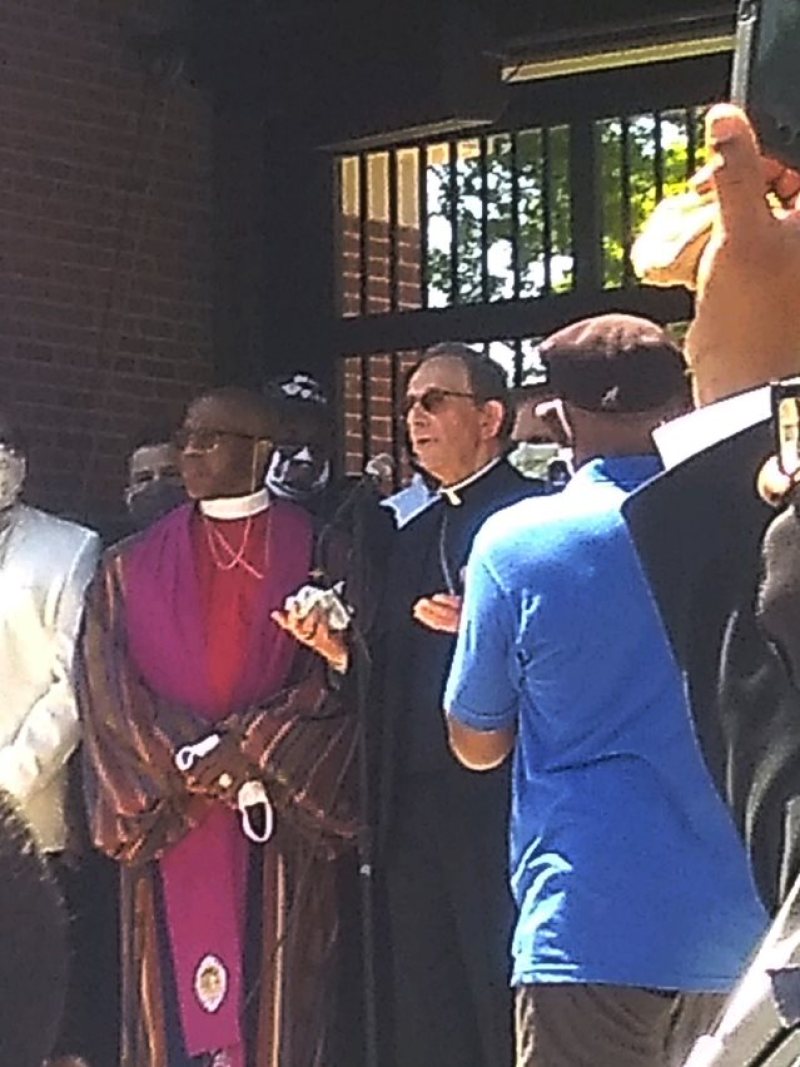 "It was profound in the sense that we were there together, united, against the evil of racism." In that moment, Bishop Persico said his thoughts turned to the person whose experience had ignited a worldwide movement for justice.
"You couldn't help but think about what it must have been like for George Floyd, having that knee in his neck. It was a very profound moment," he said.
Bishop Persico has been in conversation with Patrice Swick, director of the Office of Social Justice and Life for the Diocese of Erie, as well as Father Shane Matthew, who serves as ecumenical office of the diocese. Both colleagues participated in the march.
"We are in discussion about how we, as a diocese, can move forward," Bishop Persico said. "We need to work on this issue. It is not just a Black issue. It is an American issue."
-