DIOCESE TO CELEBRATE WORLD MISSION MONTH IN OCTOBER
Erica Erwin
09/30/2018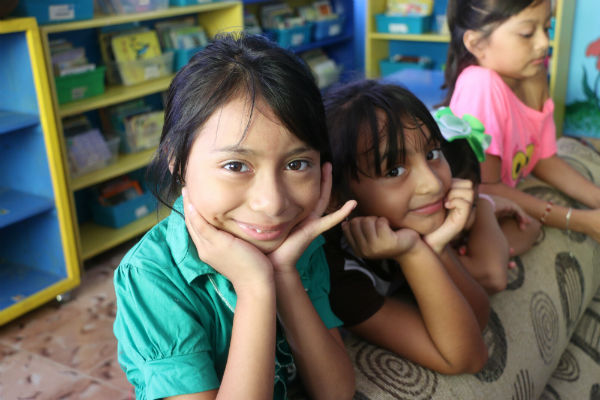 Why celebrate the life-changing work of missionaries for one day when you can do it for an entire month?
The 13-county Diocese of Erie will join Roman Catholic dioceses across the world in celebrating October as World Mission Month, dedicated to honoring the immeasurable impact missionaries and missionary work have on people and institutions here in the United States and abroad.
World Mission Month builds on World Mission Day, a day on which Catholics are called to pray for and support missionaries. World Mission Day is celebrated on the third Sunday of October every year; this year, on Oct. 21.
Expanding the celebration to an entire month gives parishioners more time to learn about our missions as Catholics and about the people who give tirelessly of their time, talents and energy to transform the world through missionary work, said Indira Suarez, director of Diocesan and International Missions for the diocese.
Some of that work happens at the diocese-sponsored Mission of Friendship in Yucatán, Mexico, which operates a day care center, an after-school enrichment program, a medical dispensary, a family sponsorship program and a sister parish program that pairs parishes in the Yucatán with parishes in Erie.
"I don't think one day a year is enough to create awareness of what's going on in the world and what (missionaries) are doing all over the world," Suarez said.
The diocese invites missionaries to speak about their experiences every summer, and every summer, Suarez said, people express their interest in learning more.
"There are people who want to hear (missionaries') testimonies" and are considering doing missionary work themselves, she said. "Those testimonies really inspire people."
The diocese will kick off World Mission Month with a special Mass on Sunday, Oct. 7 at 11 a.m. at St. Peter Cathedral, 230 W. 10th St., Erie. Bishop Lawrence Persico will preside. A reception will follow at Mother Teresa Academy, 160 W. 11th St., Erie.
Father Michael DeMartinis of Erie and Deacon Paul Bork, northeastern regional director of Maryknoll's Mission Education and Promotion department, will speak at the reception about their missionary work.
There's a misconception that a missionary has to cross the globe in order to spread God's word, Suarez said.
"You can do any kind of missionary work, even in your own neighborhood," she said. "Support your friends and family or people you don't even know. You don't have to go overseas to do missionary work. It's in your actions wherever you are. It's in the example of your life."
Bishop Persico's Oct. 7 Mass will also kick off the diocese's year-long preparation for the Extraordinary Mission Month of 2019. Earlier this year, Pope Francis declared that October 2019 will be a special year for the entire church to rededicate herself to missionary work and a missionary spirit. Over this next year, Erie will prepare by special celebrations and prayer opportunities.
-