ERIE COMMUNITY FOUNDATION AWARDS GRANT FOR SCHOOL SAFETY
Mary Solberg || Faith magazine
09/14/2018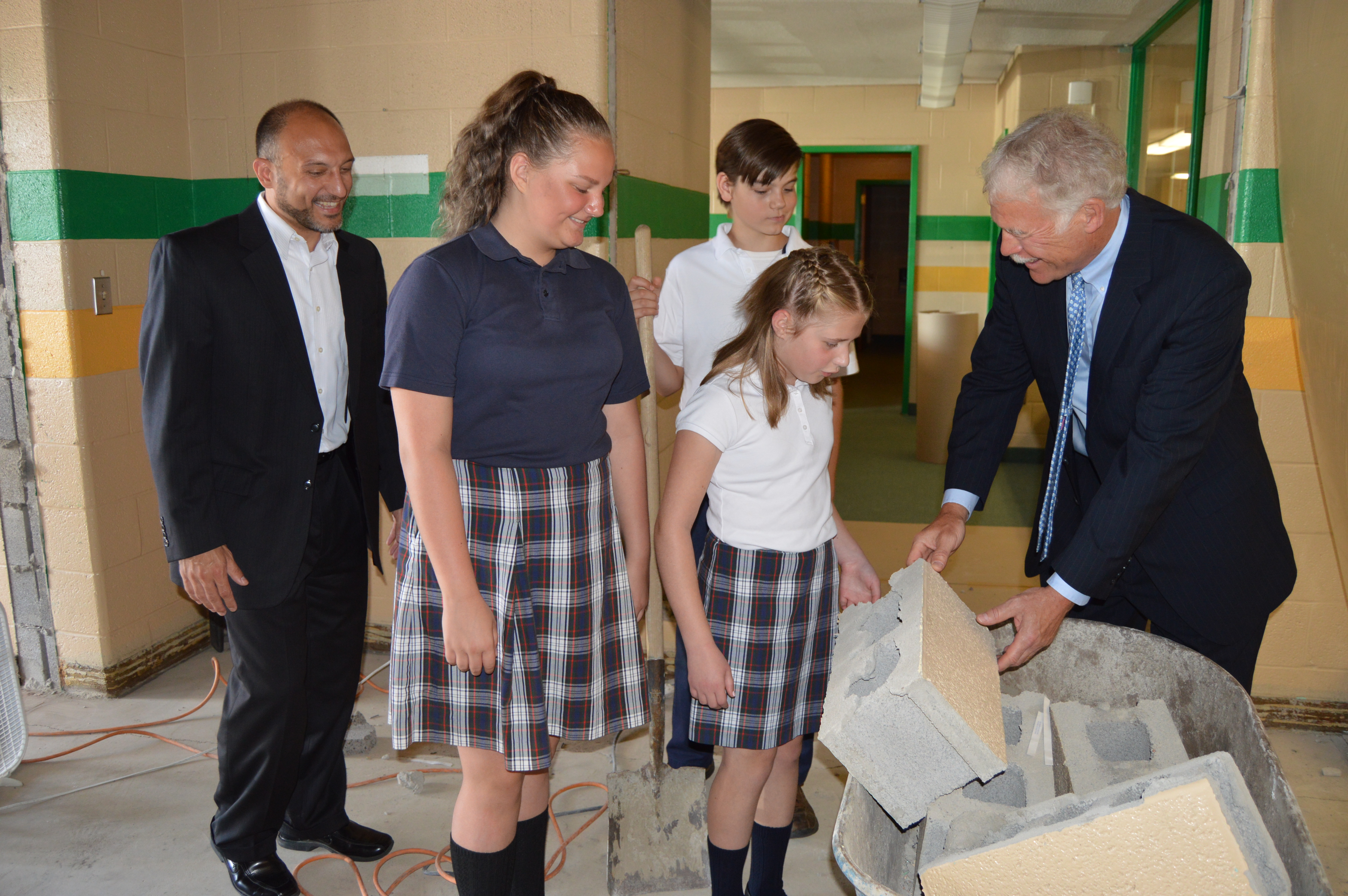 Some Catholic schools in Erie will be even safer now thanks to a $15,000 grant from the Erie Community Foundation.
Foundation President Mike Batchelor presented the award last summer in front of St. James School, one of three campuses that are getting new two-door security systems this year.
"The issue of school safety really resonated with the foundation and our grants panel," Batchelor says. "We were impressed with the proactive approach that's being taken here. They aren't waiting for a disaster. In today's world, unfortunately, it's an important issue."
The grant is one of the first ones that the Erie Community Foundation has given specifically for school security systems, according to Batchelor. After talking to students and posing for photos, he went inside St. James to look over the work already underway.
Lisa Norton, principal, said the school previously had a buzzer on the outside of the building to monitor entry. The new system provides a controlled front entrance as well as a second door inside the lobby.
"Our school will be much safer," Norton says. "Before, if someone got in the first door, they had access to the whole building."
Damon Finazzo, president of the Erie Catholic School System, is happy with the security improvements at St. James and the other two schools covered by the grant: Our Lady of Peace and St. Jude.
"It's giving everyone—our teachers, our children, our parents—the assurance that they are safe here," Finazzo says.
Kendra Kucharski, a sixth-grader at St. James, said the increased security makes her feel safer, especially in a time when schools have become targets of violence.
"This should take care of it," she says.
###
-