FAITH AT 20: THE COMPANY THAT LAUNCHED TWO MILLION MAGAZINES
Anne-Marie Welsh
05/05/2020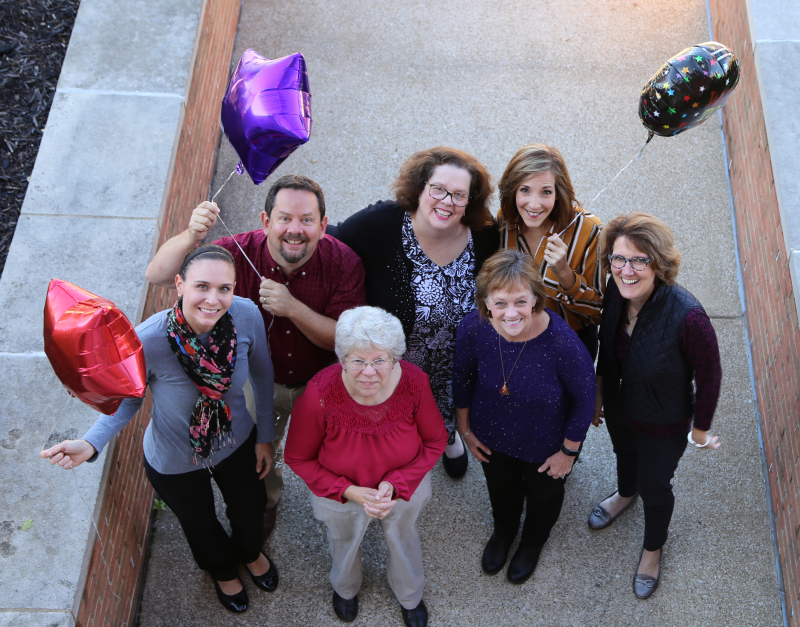 ERIE — The Lansing, Michigan-based company, Faith Catholic, is celebrating it's 20th anniversary, a time during which it grew from publishing a single magazine for its own diocese into America's largest publisher of Catholic periodicals. Today, the company publishes 52 print magazine titles with a combined annual circulation of nearly 2 million.


As the third client to sign on, the Diocese of Erie became an early adopter of the company's offering, launching Faith magazine in early 2005. The milestone anniversary presents a good opportunity to take a quick look at how the Diocese of Erie caught the vision and embraced the potential of this tool for evangelization.


It began during the tenure of Bishop Donald Trautman, who first accepted a meeting with Patrick O'Brien. O'Brien was crisscrossing the country to introduce his vision of a national magazine that could be customized for dioceses. Bishop Trautman was impressed enough that he asked Msgr. Tom McSweeney, who was serving as director of communications for the diocese, to review it more closely.


"When I saw the first template, I was immediately bowled over by its professionalism," Msgr. McSweeney said in an interview earlier this week with the Diocese of EriE-News. "It was oozing with quality. Once we established the fact that we could customize it, focusing completely on news and stories from our diocese, we knew it was clearly the right step for us."


Before the ink on the contract was dry, Msgr. McSweeney had invited freelance writer Anne-Marie Welsh, a long-time associate with whom he had collaborated on several projects over the years, to serve as founding editor. She attended the national editor's meeting in May, coming away with plans to publish the first edition in January 2005.


"It was a time of significant transition," Welsh says. "The Lake Shore Visitor had served Catholics in northwest Pennsylvania for generations. It was time for an update, but we had big shoes to fill."


Msgr. McSweeney and Welsh both remember a conversation they had days before the first edition of the magazine was launched.

"I told her we had to prepare ourselves for the reaction," Msgr. McSweeney says. "We both loved that first edition, but we knew change is not always easily accepted."

"I remember that very clearly," Welsh agrees. "He told me to 'steel' myself."


But the outcry never came. And with supportive notes and emails not only from parishioners and clergy, but also from media professionals ranging from Myron Jones at WJET-TV in Erie to Cardinal John Foley, who was heading up communications for the Vatican, there was no looking back.

After 14 years at the helm, Welsh happily handed the reins to Mary Solberg, a frequent contributor to the magazine and former editor of FaithLife newspaper, as the Communications Office began ramping up its digital presence. Solberg continually brings a fresh perspective.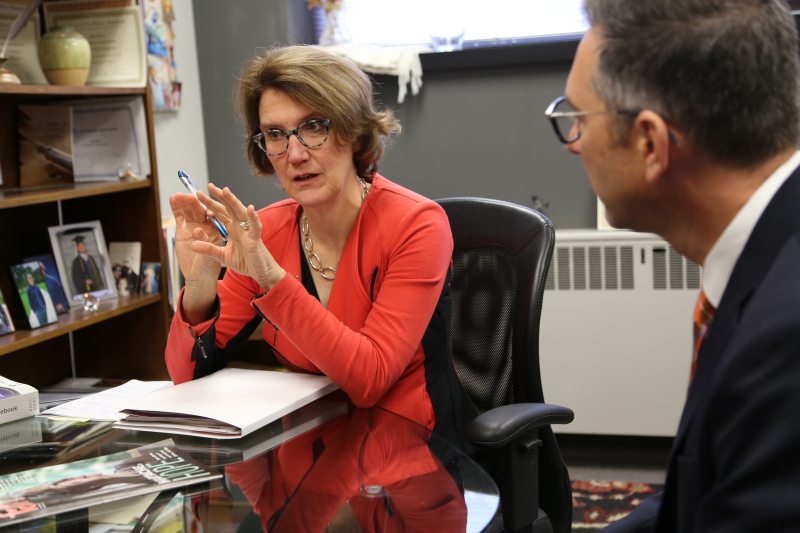 "As editor, I've come to recognize even more deeply how important it is to have a Catholic product delivered right to homes, free of charge, with a message you cannot find anywhere else," she says. "I take my obligation to readers very seriously. We have to keep it contemporary and relevant and timely and inspiring, all at once."

Solberg, who was named Editor of the Year by the Catholic Press Association last spring, says she is particularly pleased when readers tell her they feel more connected to people and events in other parts of the diocese.

She has not shied away from challenging topics including Catholic couples struggling with infertility and a mother dealing with the aftermath of her son's suicide.

"The big focus for me as editor is to show how the faith is alive in people's everyday lives," she says. "And sometimes that's evident in the way they handle their difficulties." She believes that's the object of the Catholic press, pointing to the edition in which she featured the St. Mary's-based Straub Beer Company.


"People might have wondered why I would feature them, but stories of faith are everywhere," Solberg says. "It's a family beer business, but it was inspiring to discover they have Catholic roots and operate on Christian principles." That particular story is currently a finalist for a Golden Quill Award from the Press Club of Western Pennsylvania.


Solberg believes her background with the secular press serves her well.

"I think the Catholic press is the unsung hero in all of journalism," she observes. "We are bringing stories that would otherwise not be heard to the fore, even as we cover major world issues." During her time with the diocese, Solberg has traveled to Washington, D.C., to cover Bishop Lawrence Persico's experience at the Supreme Court, spent a week reporting on teens experiencing a mission trip in rural Kentucky, gone to Philadelphia to cover the visit of Pope Francis during the World Meeting of Families, and been at the center of coverage of Pennsylvania's 40th Statewide Grand Jury Report.


"We are fortunate to have the ability to respond to major events," she says.


As Faith Catholic celebrates 20 years, and Faith in the Diocese of Erie enjoys its 16th, Welsh echoes the thoughts of Patrick O'Brien, who recently expressed gratitude to the bishops who have encouraged the company's work.

"Bishop Trautman and Bishop Persico have both been so supportive and committed to our work," she says. "With Monsignor McSweeney's vision, and the talent of many designers, writers and photographers, as well as the behind-the-scenes efforts in circulation and advertising, I look forward to watching as this beautiful publication continues to lead people into a greater relationship with Jesus Christ and his church."
-