SHOULD I ATTEND A LISTENING SESSION FOR THE SYNOD?
Sheila Grove
02/15/2022
NORTHWEST PA — The short answer is, "Yes!"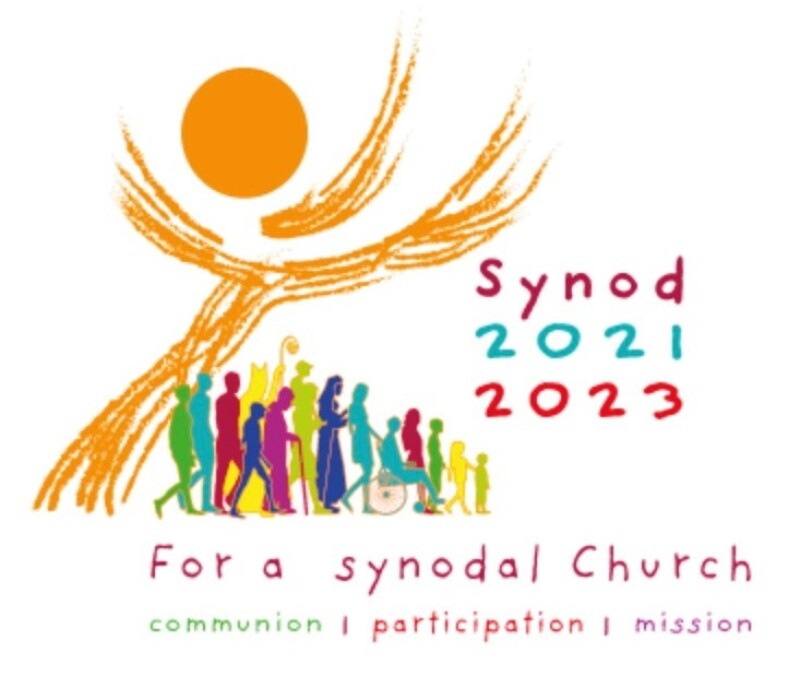 Here is information that may help build confidence in that answer for Catholics active in their parishes, Catholics with minimal connection to a parish, those who consider themselves former or lapsed Catholics, young adults who were raised in the church but have not adopted the practice as adults, and teenagers. In other words ─ anyone who is interested in the future of the Catholic Church.
The Diocese of EriE-News caught up with Deacon Steve Washek, executive director of Faith Formation for the Diocese of Erie, and Jessie Hubert, director of Faith Formation for Parish Support, to ask about the feedback they have received regarding listening sessions for the synod that have taken place so far. Both report there is a lot of enthusiasm for the synodal process throughout the diocese.
Parishes are very creative, they say, as they offer opportunities for people to gather for single sessions or a series of multiple sessions at different times of day and for a variety of demographic groups offered in person, by Zoom or using a hybrid approach. It is very clear that energy is being expended so that everyone who wants to participate is able to do so.
"What we are learning is that the synod is becoming well-known in the diocese," says Deacon Washek. "People are asking questions about it and there is a lot of interest."
One attendee told him that "this is my opportunity to say something and if I don't take this opportunity to come, then I need to be quiet." Another participant shared, "My heart breaks for some of the things my kids are experiencing, so I need to say something."
Deacon Washek has been impressed that "what people are sharing about their church is remarkable and important. It is not bashing the church. They love the church and want it to be the best that it can be. If we can keep listening on that level, we can make some change," he adds.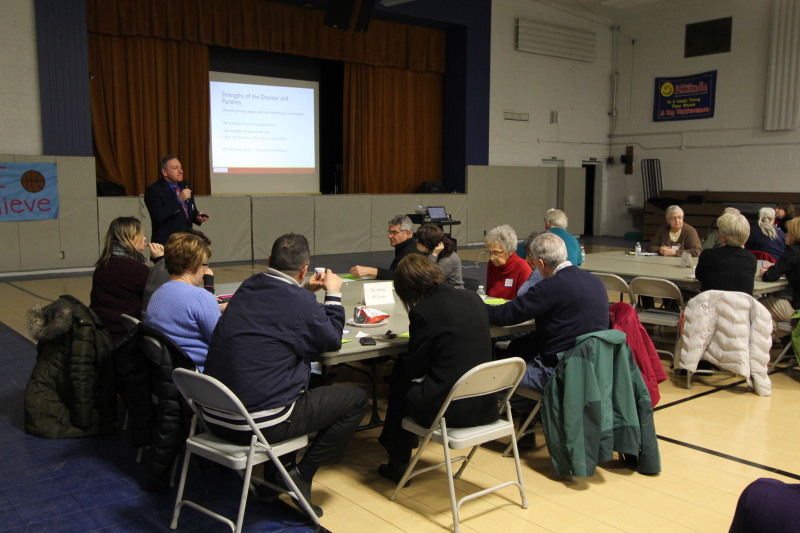 "It is helpful when people share their own personal stories," Hubert says. "They are moments of real encounter ─ the conversation changes when people are willing to share a personal story that comes out of their lived experience. You can't help but pay attention to the Christ in other people when they are sharing about their hearts and about their lives."
The schedule for sessions held in in the diocese can be found at The Roman Catholic Diocese of Erie, Pa. (eriercd.org). Participants are encouraged to attend a series of meetings offered by many parishes, but if that is not possible, attending fewer is acceptable. Parish facilitators hope to accommodate as many people as possible. The important thing is that everyone has the opportunity to be heard. For those unable to attend any session, a written survey option will become available through the link above on March 13.
It is common to wonder how one voice can make it all the way to Rome and make a difference. Rest assured that facilitators will do their best to provide a thorough and inclusive summary report to the diocese. The information will be compiled into a format that can be shared with Rome.
Regardless, it is ever so important that voices are heard here in the Diocese of Erie. Those voices will impact the church on many levels for years to come. It bears repeating. "I have an opportunity to be heard and I don't want to waste it."
-