THE THREAD OF MINISTRY
By Melanie Sisinni
03/07/2023
Anyone who lives in DuBois can tell you it's a small but tight-knit community woven together by the relationships formed through school, work and parish life.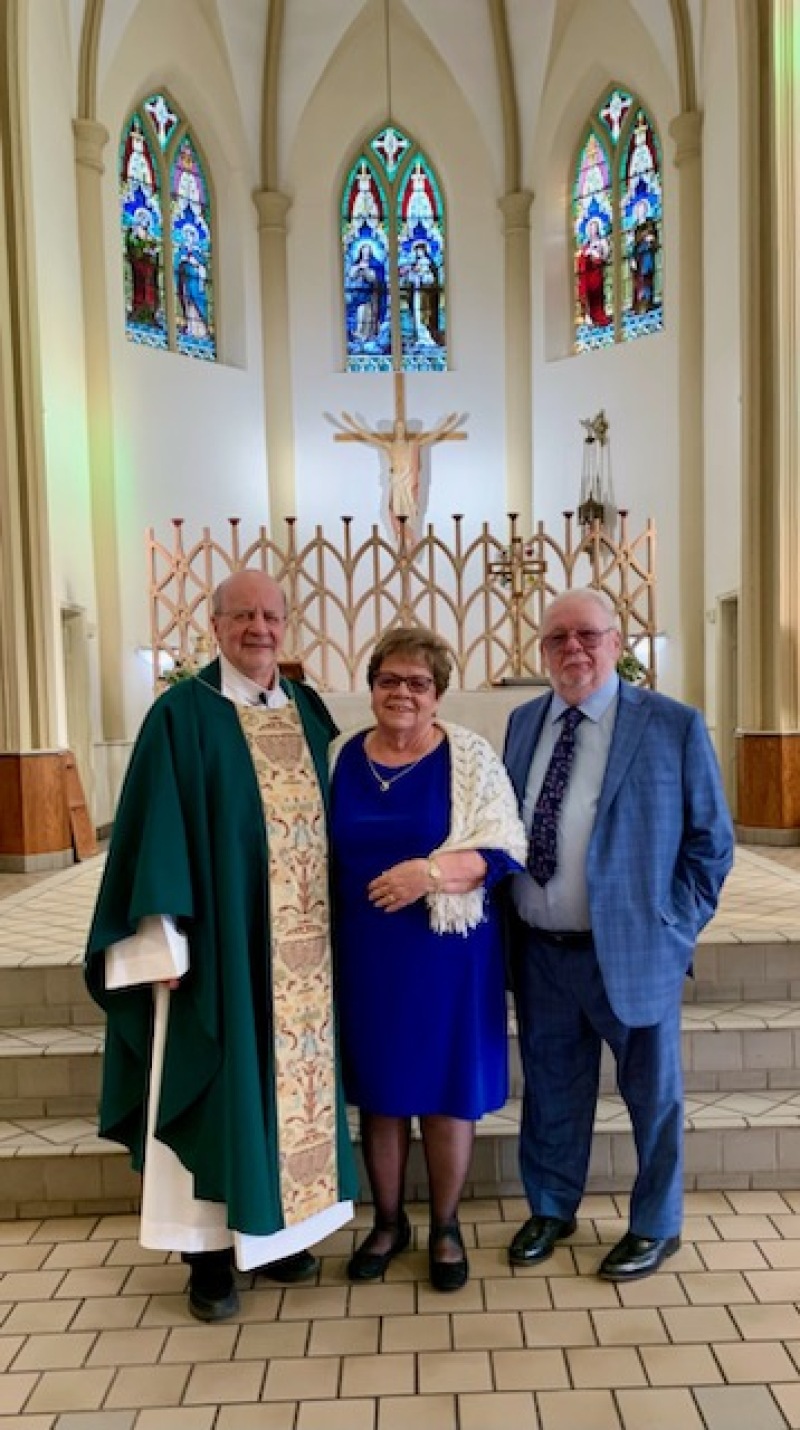 Before Becky and Denny Raybuck were married at St. Catherine of Siena Parish in DuBois on February 17, 1973, they went to Ben Rossi Jeweler's to buy their rings from Mary Pat Rossi's father. Mary Pat was just 16 years old but played the piano at the ceremony. She and Becky had seen one other around town, but as time passed, they spent more time together through their mutual involvement with St. Catherine of Siena Parish.
After starting new businesses together and having their children: Danielle, Michael and Kimberly, Becky and Denny celebrated their 25th wedding anniversary. Thanks to Becky's meticulous notes in her wedding book, she made the connection that Mary Pat, who by then worked for St. Catherine's Parish in music ministry, had also been with Becky and Denny on their wedding day.
"I don't know if Mary Pat knew or remembered. Our wedding in 1973 was her first wedding," recalled Becky.
Once they realized this fun detail, Mary Pat accompanied the couple again for their 25th anniversary blessing, with Msgr. Richard Seifer presiding over the Mass.
"We have a community connection and a church connection," said Mary Pat.
The connections continued to present themselves this past February when Denny and Becky celebrated their 50th anniversary. The couple planned to have their marriage blessed again after Mass by Msgr. Seifer, who has been a friend to the couple for years.
"He's taken us through some funerals and difficult conversations that you need to have," said Becky.
Msgr. Seifer also had conversations with Denny when he began the process of formally joining the Catholic Church in the early 2010s.
"We used to joke that he was my non-Catholic, Catholic husband because he was always there. He just wasn't Catholic," said Becky. "He had many conversations with Monsignor. He counseled and talked to Denny; now he's my real-life Catholic husband."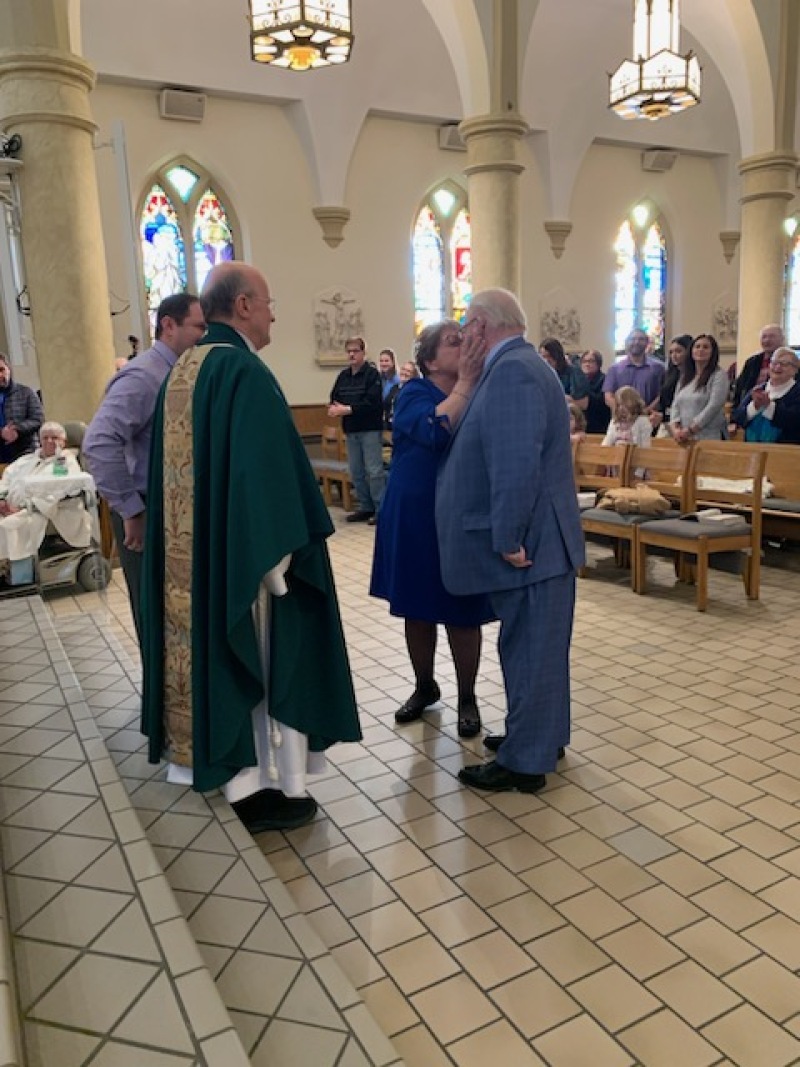 Mary Pat was also happy to oblige when she was asked to lend her time and talents again to play music for the 50th anniversary.
"It's the thread of ministry for me. It's really neat," said Mary Pat. "It was very important to Becky and Denny that I play for them since I played for their wedding and 25th anniversary."
Another special connection the couple was not expecting was the involvement of their son-in-law, Aaron, a Lutheran pastor from Mechanicsburg, married to their daughter, Danielle. During the blessing of their marriage at their 50th celebration, Msgr. Seifer asked Aaron to participate.
"We didn't know it was going to happen when they did the blessing for us," said Denny. "It was really special to us."
Through 50 years of marriage, both Becky and Denny agree that there is no "secret" they can share with other couples.
"We haven't had enough arguments to have on one hand," said Denny. "Maybe we're just lucky."
"We just like each other," adds Becky. "I'll tell you what… we've been through a lot of stuff."
Through the ups and downs of life, Becky and Denny Raybuck have always made time for each other, and for their faith. Through the special connections made during their 50 years of marriage, it's easy to see the love of God woven into the tapestry of everyday events.