VATICAN ADDS QR CODE TO SCULPTURE TO EDUCATE PEOPLE ABOUT MIGRATION
Catholic News Service
01/04/2022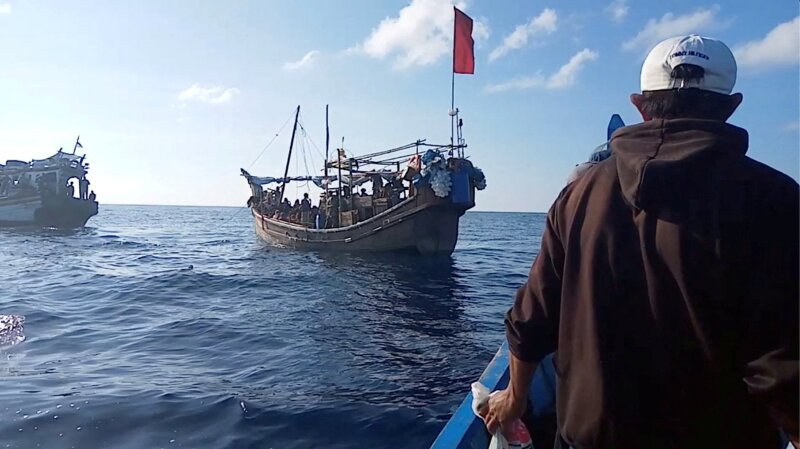 The website explains that the sculpture depicts "a group of migrants and refugees from different cultural and racial backgrounds and from diverse historic periods of time. They stand together, shoulder to shoulder, huddled on a raft. Within this diverse crowd of people, angel wings emerge from the center, suggesting the presence of the sacred among them."
With the small, unobtrusive QR code, visitors can choose to read about the sculpture in German, English, Spanish, French, Italian or Portuguese.
"We have decided to incorporate cultural information and church teachings from recent years to help all tourists and visitors at the Vatican to become pilgrims, too," Cardinal Czerny said in the news release. The aim of the QR code is to help visitors "appreciate the sculpture and pass to a deeper reading, helping raise awareness of the reality of human mobility throughout the ages that is artistically expressed," the statement said.
-