WOMEN RELIGIOUS GATHER TO PRAY AND REMEMBER THEIR DECEASED
Anne-Marie Welsh
12/03/2019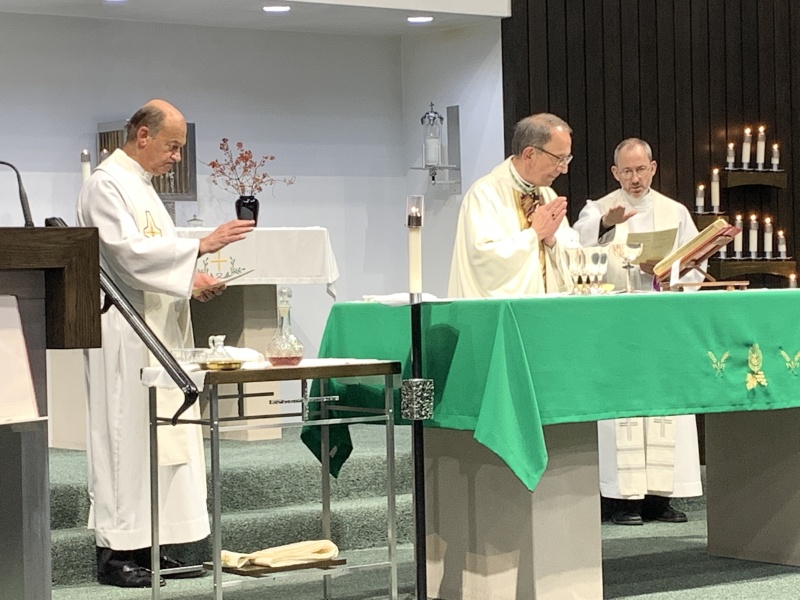 "This Mass provides us with an opportunity to remember with the church, all of the holy souls, all of those dear people who have been woven into our world and our lives, who have passed from this world to the next, and who journey to God," The Most Rev. Lawrence Persico, bishop of Erie, said during the annual Mass offered for deceased women religious, clergy and members of the Serra Club. "This Mass connects all those souls to our lives in a way that is unlike most other days in the church year." Bishop Persico was the principal celebrant and homilist for the Nov. 20 event, held at the motherhouse of the Sisters of Mercy.
The gathering of members from each of the communities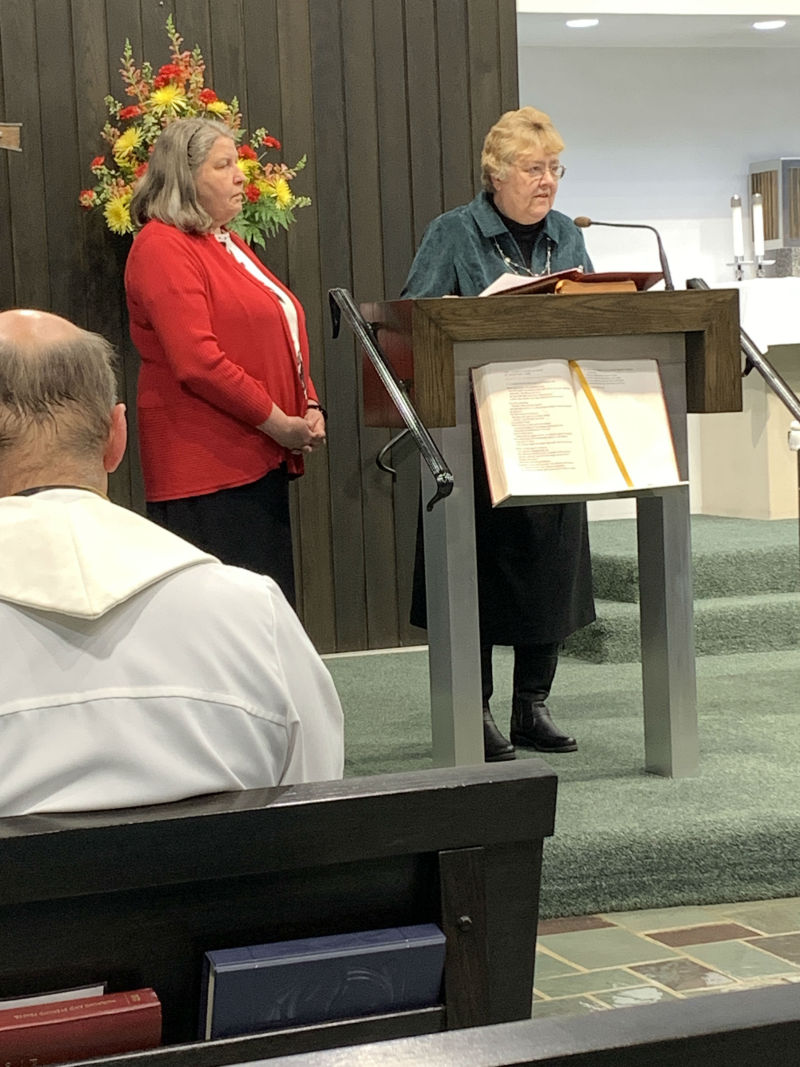 of women religious that serve in the Diocese of Erie provided a moment of remembrance and unity. They were joined by their chaplains, friends and families, and Serra Club members. This year, Sister Nancy Fischer, SSJ, and Joan Fye, director and administrative assistant for the Office for Women Religious, respectively, solemnly read the names of those who have passed away during the last year at the beginning of the Mass. The list included more than 100 names.
"This Mass can bring sadness to our lives," Bishop Persico acknowledged. "It is never easy to let go of those whom we love." At the same time, he used the occasion to offer hope, ending his homily with a quote from Pope Francis.
"All baptized persons here on earth, the souls in purgatory, and all the blessed who are already in paradise make one great family," the Holy Father said. "This communion between earth and heaven is realized especially in the prayers that we offer for one another. Let us then go forward on this journey, sustained by the help of brothers and sisters who are taking the same path toward heaven; and also by the help of brothers and sisters who are in heaven and are praying to Jesus for us. Go forward on this path with joy."
The evening did conclude with joy and celebration. The Mass was followed by a reception that included a cake and song for Bishop Persico on the eve of his birthday.
Please be generous to the sisters who have selflessly served in the Diocese of Erie during the Retirement Fund for Religious collection planned for the weekend of Dec. 7 and 8, 2019.
-